Client: Caspeco
Mission/Problem to be solved: The goal was to develop flow and UI design for Mobile application. App should have modern and fresh look and follow the company's graphical profile and harmonize with the company's web application (desktop version).
My role in the project: UI/UX Designer
Research
Ideation
Sketching and visualisation of design concepts and iterate after feedback sessions with stakeholders.
Documentation of design decisions and process.
Cooperation with Product Owner, developers and other stakeholders (e.g. sales) during the project.
Team: Product Owner, UI/UX Designer and Developers.
Sketch for mobile log in screen with colors based on new Caspeco graphic profile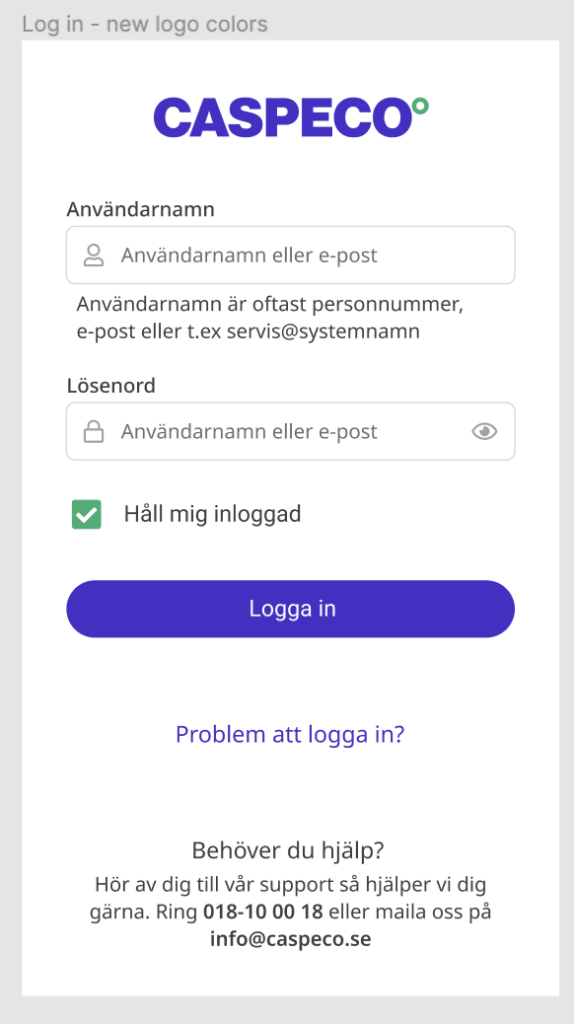 Earlier sketches/Mockups:
Login view
"My Schedule" – views, settings, etc
Notifications, profile, user information and other views.