Client: Caspeco
Mission/Problem to be solved: The goal was to develop koncept for UI design for Analytics tool in Caspeco Cloud app. It should be easy to understand what information is displayed and have modern and fresh look.
My role in the project: UI/UX Designer
Research
Ideation
Sketching and visualisation of design concepts and iterate after feedback sessions with stakeholders.
Documentation of design decisions and process.
Cooperation with Product Owner, developers and other stakeholders (e.g. sales) during the project.
Team: Product Owner, UI/UX Designer and Developers.
Sketches/Mockups:
Benchmark view to compare how well it goes for 'My organization' compared with other organizations.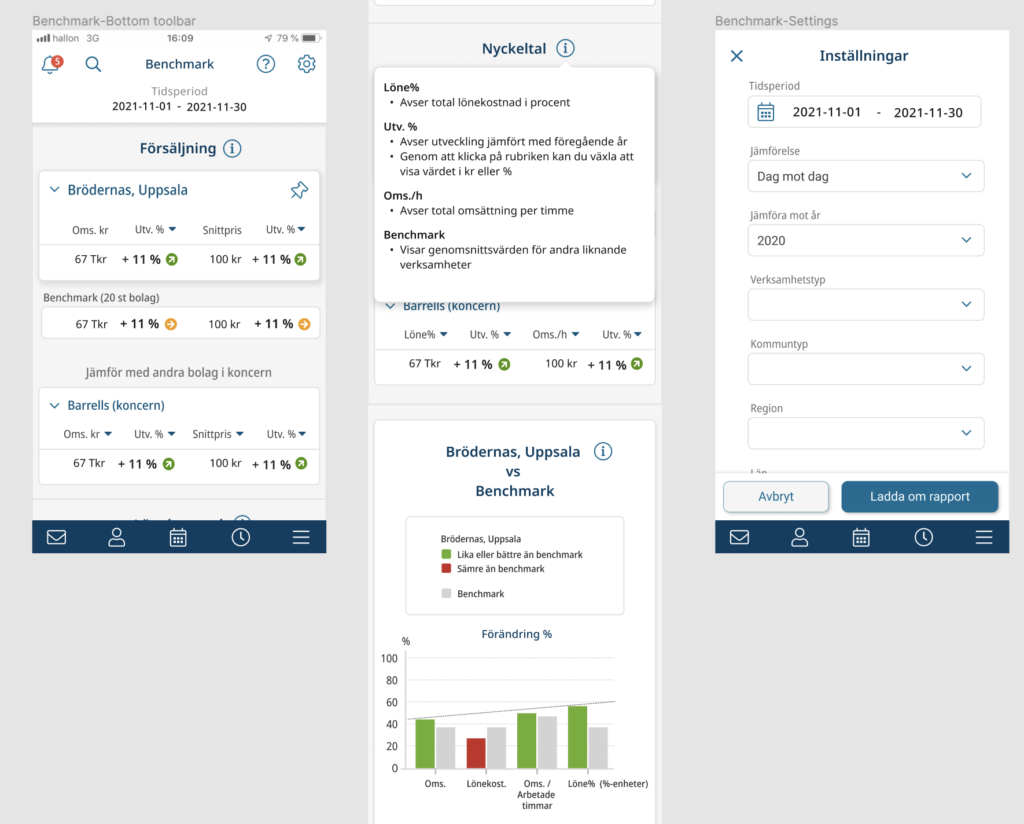 Earlier design concepts: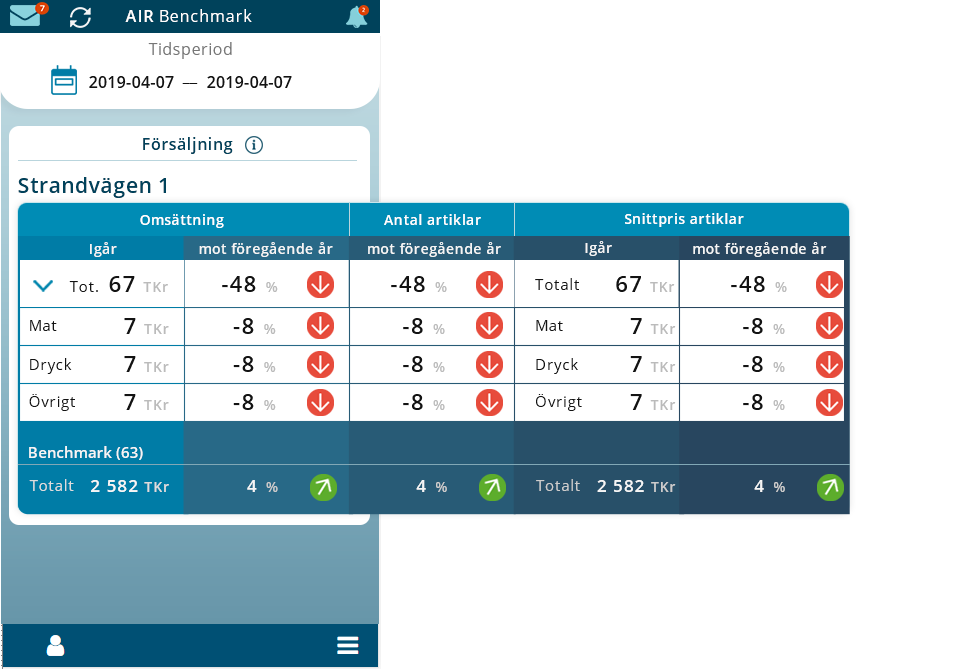 My city view – Analytics for 'my organization' compared with other businesses in chosen area.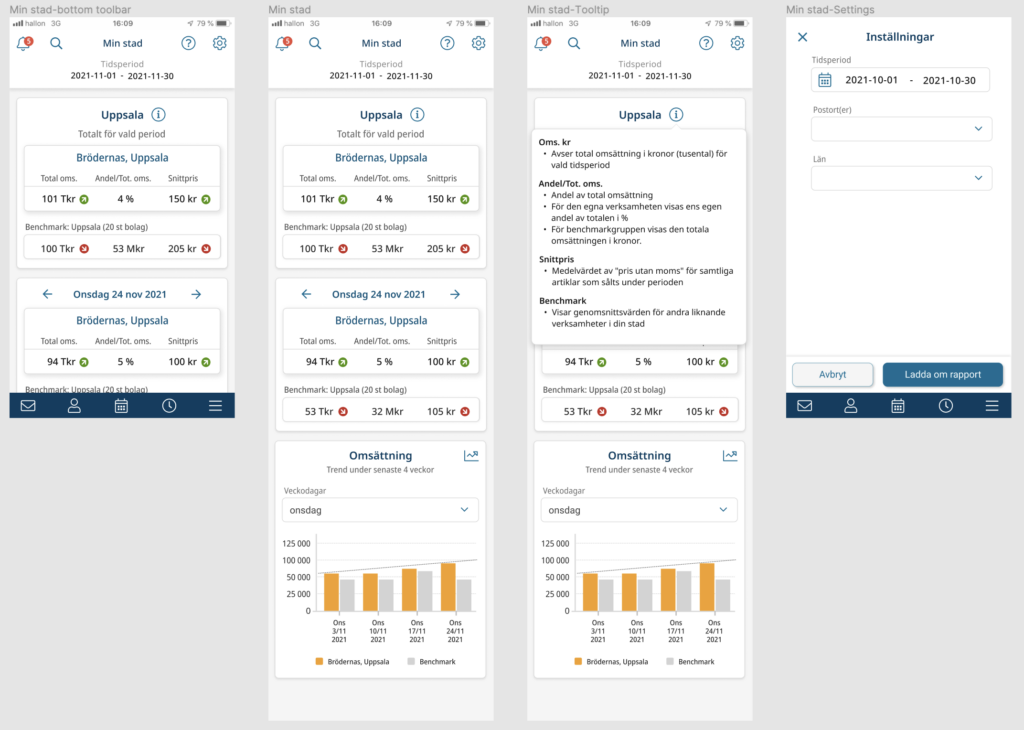 Earlier design concepts: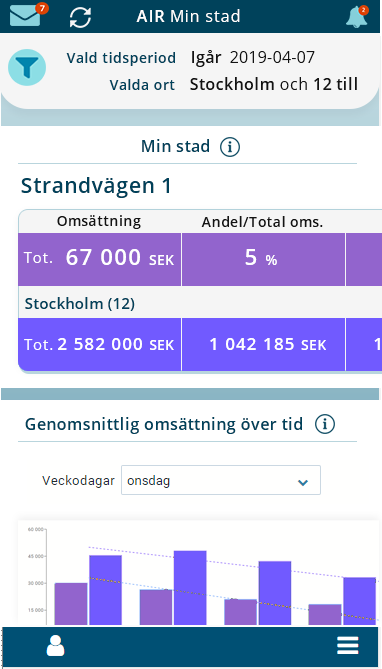 Edit filter setting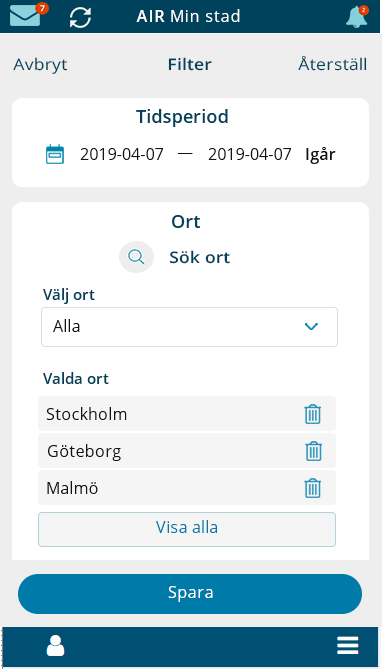 List with cities to compare with